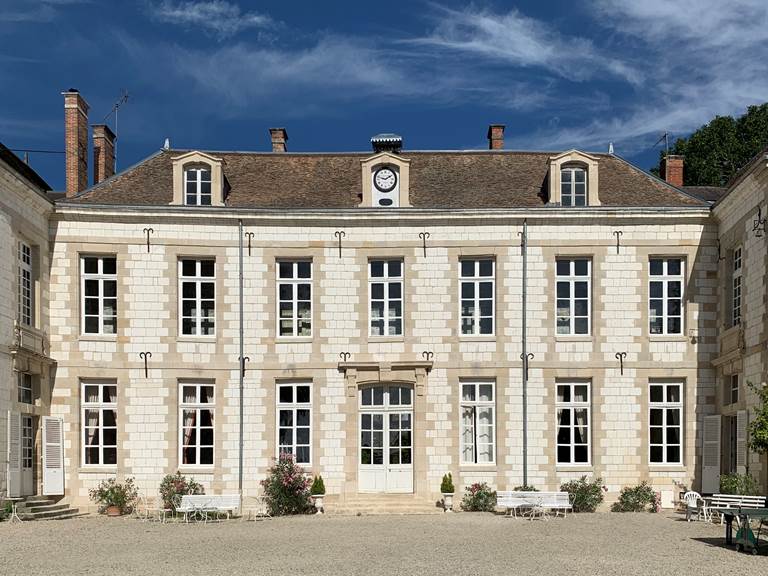 23 Aug 20
Renovation of the main façade
Works to renovate the façade were done at the start of 2020. From February to July, thanks to a scaffolding, the entirety of the chalk stones were cleaned. Many were replaced by Savonnières' stones which are more resistant. A dormer was repaired and shutters were removed to return to the original style. After six months of work, the result is splendid.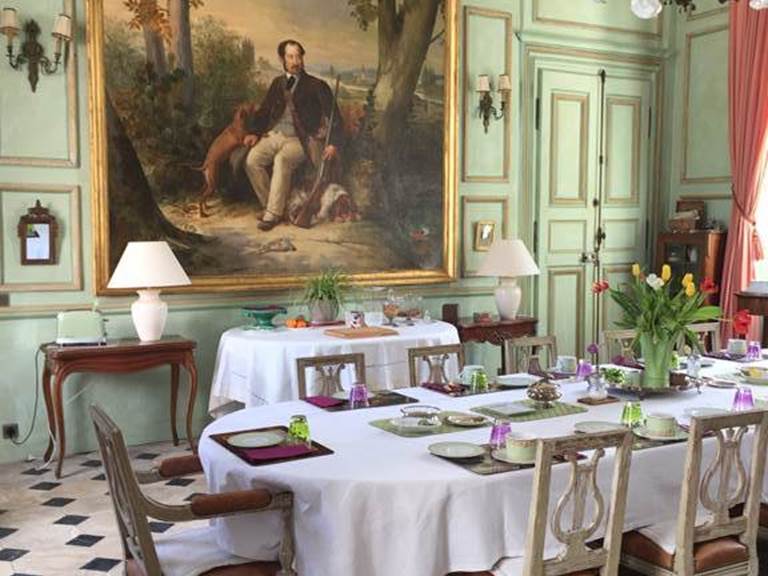 19 Jul 17
Restoration of the dining room's painting
After years of deterioration, we managed to restore the painting of the dining room which greatly contributes to the charm of it. It depicts our ancestor, Leon Godart, after hunting. This splendid painting signed by Gosse in 1863 has recovered his former glory!